About Namibia
Things to know about Namibia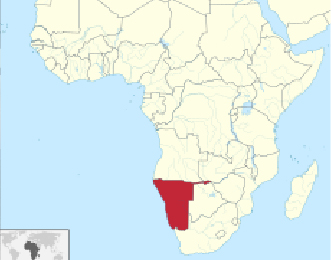 Namibia has a population of about 2.4 Million (2018) inhabitants and with this Namibia is one of the least densely populated countries in the world.
The country has 825,615 km². This is about twice the size of Germany or nearly 27 times the size of Belgium.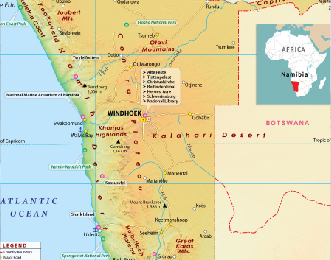 Namibia has borders with South Africa (south-east), Botswana (east) and Angola and Zambia (north). The western border is the Atlantic Ocean.
Namibia got its name from the oldest desert in the world - the Namib. The Namib covers big parts of the country.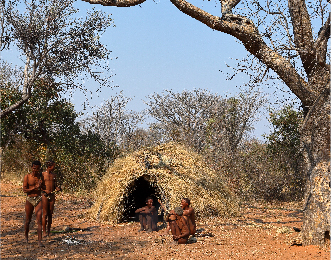 There are 13 spoken languages in Namibia. The official language is English. Whereas the most spoken language is Oshiwambo.
In Namibia you pay with Namibian Dollars (NAD or N$) or South African Rand (ZAR. But you cannot pay in South Africa with Namibian Dollars. The currencies are fixed to each other and are changed with the same exchange rate.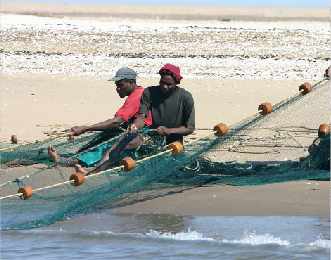 Namibia's main economic sectors are: Mining, Fishing, Agriculture and Tourism.
Namibia is Southern Africa's driest country with the least rainfall and has about 300 sunny days a year.
You can reach Namibia by plane from several destinations: via Frankfurt, Germany, there is a direct flight at least 3 times a week with several airlines. You can also fly with Qatar via Doha or with Ethopian Airlines via Addis Abeba. Another possibility are flights via South Africa, e.g. Johannesburg and then to Windhoek, Hosea Kotao International Airport.

All visitors to Namibia require a passport to enter the country, which must be valid for at least 6 months beyond the intended stay in the country. The passport must have sufficient pages for entry and exit stamps from immigration, so at least a double page for Namibia. All visitors must also have a valid return ticket. Visas are valid up to 90 days from the date of issue. You are not allowed to stay longer than 90 days a year in Namibia. Children need their own passport if travelling with you. Please check beforehand with your Embassy or a travel agent if your country has special requirements to enter Namibia or if you need a visa upfront.

If you are coming from Europe you do not need any special vaccination to enter Namibia. In the northern parts of Namibia exists the chance of getting Malaria, but the risk of getting it south of Etosha is less. If you travel the northern parts of Namibia in the dry season from May to October there is not a high chance for Malaria. As soon as the rainy season starts you should just in case have Malaria prophylaxis with you. But the best thing is to prevent getting bitten, so please wear long and light-coloured cloth and protect your skin with a good mosquito repellent like Autan, Peaceful Sleep or something similar. If you should enter Namibia from a yellow fever country you also need a certificate to show that you have been vaccinated for yellow fever.

In Namibia you have the possibility to rent a car and do a self-drive Safari and explore the country on your own or to pre-book a Safari or guided Tour to see this beautiful and vast country.

You need a special adapter for electricity in Namibia. Especially if you stay on guest farms it is recommended to have at least a small adapter with you, a lot of the modern Lodges have at least European electrical connections. But you can buy adapters in every supermarket in Namibia.
Climate
Things to know about Namibia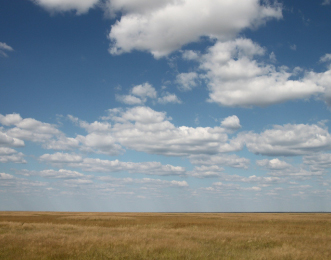 Namibia is a country you can travel to the whole year, as we already said, Namibia has at least 300 days of sun a year. Just in the rainy season you will maybe have a few days with clouds and seldom a few days of rain in a row - at least it is normally not raining the whole day.
Namibia is south of the equator at the Tropic of Capricorn. That is why the seasons are opposite to the ones in the northern hemisphere.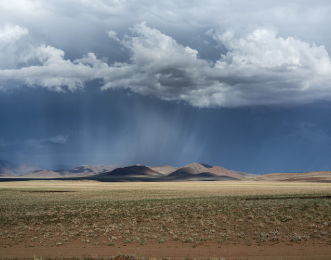 The rain that reaches Namibia comes mostly from the East, means from the Indian Ocean or from the Northeast over the whole continent. The more you go to the Southwest of Namibia, the less rain you will see.
The cold Benguela current is the reason why Namibia cannot offer a classical beach holiday. The water temperature is just between 12 - 14 °C. But the climate at the coast is moderate, it is not colder than 0 °C and not very often hotter than 25 °C, but very often you have fog in the morning.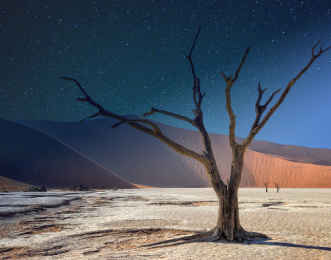 The dry season from May till November in Namibia is very good for safaris, because all the animals are coming to the watering holes and are easy to spot.
In June and July it can get quite cold in Namibia. During the day in the sun you have between 20 - 25 °C, but at night the temperatures are falling under 0 °C in some regions.
From mid August or September it is getting warmer again, but it is also the time of sometimes heavy winds and still cold nights.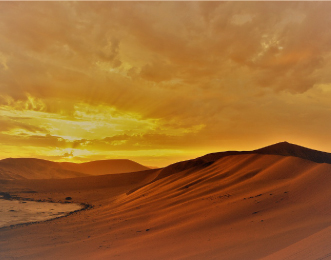 October and November are the hot and dry months with temperatures between 30 - 40 °C depending on where you are staying. If Namibia gets rain in these months it's called the small rainy season.
The rainy season is from mid December till April. It is beautiful and fascinating to see how fast everything turns from pale colours to a beautiful green and everything starts to flourish and bloom. In Namibia you can
easily see and understand that water means life.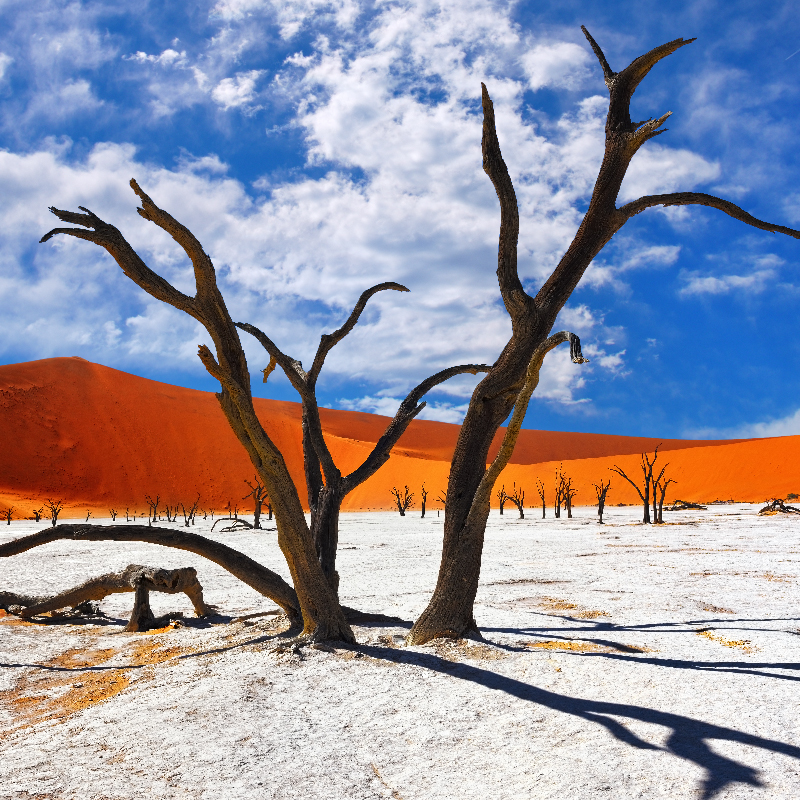 What to wear?
You should bring light and comfortable clothes if you want to travel to Namibia. You should always bring a jacket, if it should get a bit cooler in the evenings or you go out early in the morning. You should not miss the opportunity for a refreshing swim in the pool so bring your bathing cloth. Always bring a cap or hat, enough high sunscreen, comfortable shoes and sunglasses.
But please have in mind, if you should travel in the cold month of the year, bring long pants, pullovers, a thick jacket and sometimes, if you go on a morning game drive for example, even a scarf, hat and gloves.
We already recommended mosquito repellent and please bring your personal first aid kit for any flues, diarrhea or medication you need.